ROB RIO.com
"BOSS OF THE BOOGIE"

Boogie-Woogie & Blues Piano
photo: Phil Lemming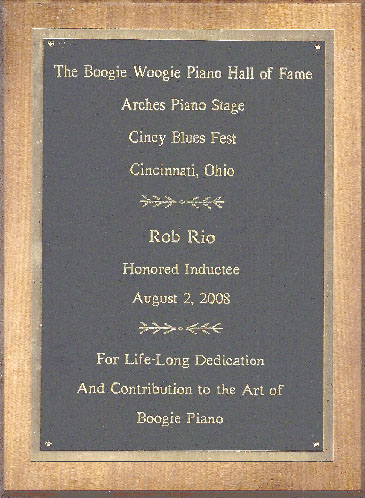 Rob Rio LIVE @ Big Bear

robrio@aol.com
©2012, BOSS Productions, P.O. Box 8304, Calabasas, CA 91372 (818)999-2437

CDs -purchase CDs here, or single songs from Apple iTunes
1.Bankin' On The Boogie - Apple iTunes
2.Fine Young Girl - Apple iTunes
4.Boogie Woogie Valentine - Apple iTunes
6.Boogie Woogie Gold - Apple iTunes
7.Thank You, Joe Turner! - Apple iTunes
8.WINTER BOOGIELAND - 2009 free MIDI download
10. OMNIBOOGIE 2012

DVDs
1.LIVE!

Free mp3 download of the original tune, "What War Means"